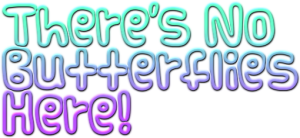 I was recently asked how do you stay focused on your writing with all of the other distractions around us. Wow, not as easy to answer as I thought. But finding the discipline, the focus, to write is a must if you are serious about a writing career or else your dreams will go up in a puff of manuscript smoke.
Oops, be right back, there's a monarch butterfly in the garden!
While somewhat tongue-in-cheek, distractions such as butterflies, screamo bands, and ice cream all too easily take us away from our story. Somehow we must find ways to drown out everything distracting (families included) and pound loudly on those computer keyboards forgetting and ignoring everything else.