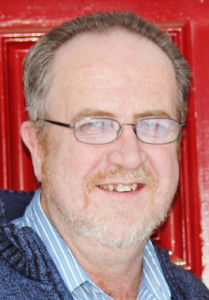 Hi.  My name is Rick and I want to thank you for visiting my website.
After 25 years of not writing, I'm finally getting back to it.  You know how it goes, marriage, family, career.  Life becomes very busy and some dreams seem to fall by the wayside.  But all through those years I would keep asking myself, "What do I want to be when I grow up?"  And the answer that always came back was to be a writer.
Well you can just imagine that with so much time passing I should have a gazillion new, fresh ideas and come out of the gate with the next great best-seller.  Nope, I actually went back to the Western novel I had written 25 years ago, dusted it off, and now am planning to get it on Amazon.  That kind of opportunity wasn't available in the dark ages of my youth.
So who am I?  Well, as you guessed I'm married, have two great children (the second one is moving out in a year…probably two) and I have been successfully employed in a couple of jobs that I really like.  I live in Western Canada and while I'm on the Prairies now I've always considered myself a mountain boy from British Columbia.
But now is my time!  Raising the family is virtually over (and please don't remind me that your kids always come home, I don't want to hear it) and I'm ready to give up the job I've worked so hard to get.  Because now it's about writing…and getting published…and, if the muse gods are good to me, making an income from my writing.
But More Than That…
It's all in the title, right?  And the title of this website says that I'm a writer…deliberately!  And I plan to write and post short stories, poems, thoughts for the day, and even quotes from my books (here's my first Western novel, written 25 years ago).  I plan to make this an active site displaying my newest work (here's my second Western novel, written 25 years later).  And I plan to offer resources for other writers and will be recommending websites that I think you should follow.
This website will always be a work in progress…work that teaches, inspires, debates, and that sometimes will even make you go…hmmm.
Want to come along for the ride?  Subscribe on the side so you don't miss any updates.
Or send an email to: rick@rickjantzwriter.com
Thanks for signing up and let me know what your goals and challenges are as a writer.