I've always wanted to write a series and when the idea came for "Matt Kemp – U.S. Marshal" I knew I was onto something.  The first book is how Kemp first joined the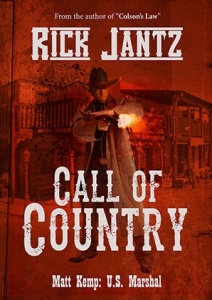 U.S. Marshal Service in the Old West.  Known as a gunfighter, Matt brings his unique fighting and deductive skills to taming a lawless land.
I also thought it was important to introduce the Director who introduces Kemp to the Marshal's badge and all that it stands for.  These two men are like "peas-in-a-pod", they both have an innate sense of right and wrong and will bring criminals to justice wherever they find them.