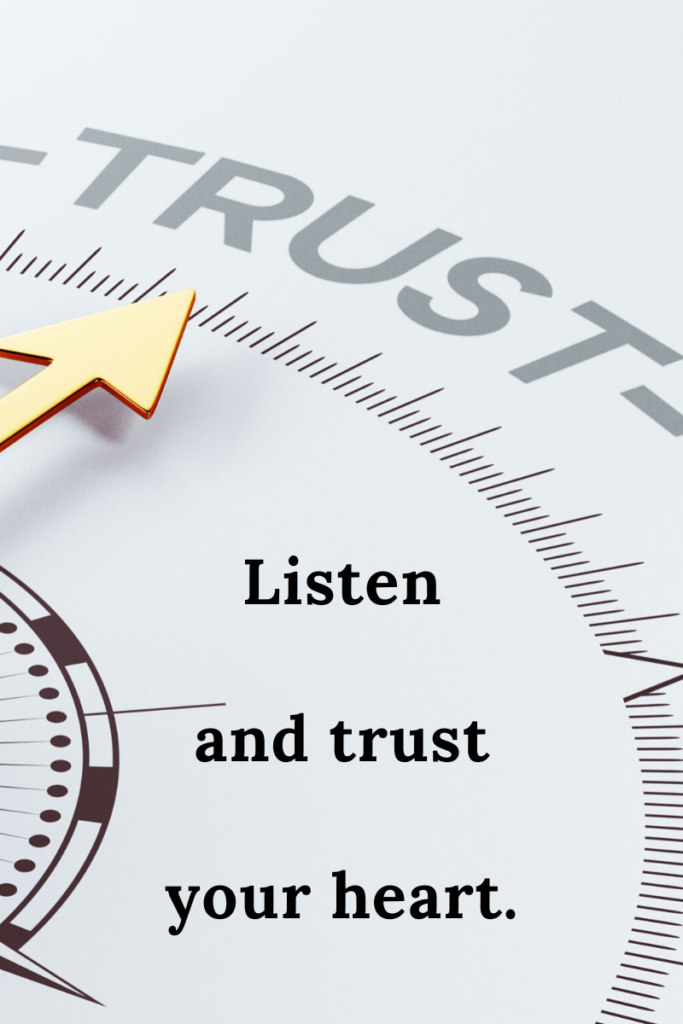 With courage look out at all you can be if you first trust the heart that knows.

We hear so often to trust your gut or your instincts or your heart. But what does that really mean? I want to first touch on why we don't.

How many of us find it easier to "follow the crowd" and do what they do? I suspect we do it more often than we're willing to admit. But isn't it easier to "be like everyone else?" Then we don't stand out and we're accepted. These are very important but not the way we should live our lives.

[Read more…]

about Trust Your Heart That Knows