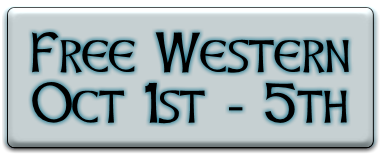 Colson's Law is available FREE on Kindle October 1st to 5th!  Written in the style of Louis L'Amour and some of the other great Western writers, this book is about a gunfighter who must overcome odds and help a young heiress claim her ranch. You can read a complete review here.
[bluebox]If you're looking for free Western books you don't want to miss the FREE Kindle release of my first book, Colson's Law.  This will be available for a limited time only: October 1st to 5th, 2014![/bluebox]
[Read more…] about Free Western Books: You Don't Want To Miss This One!