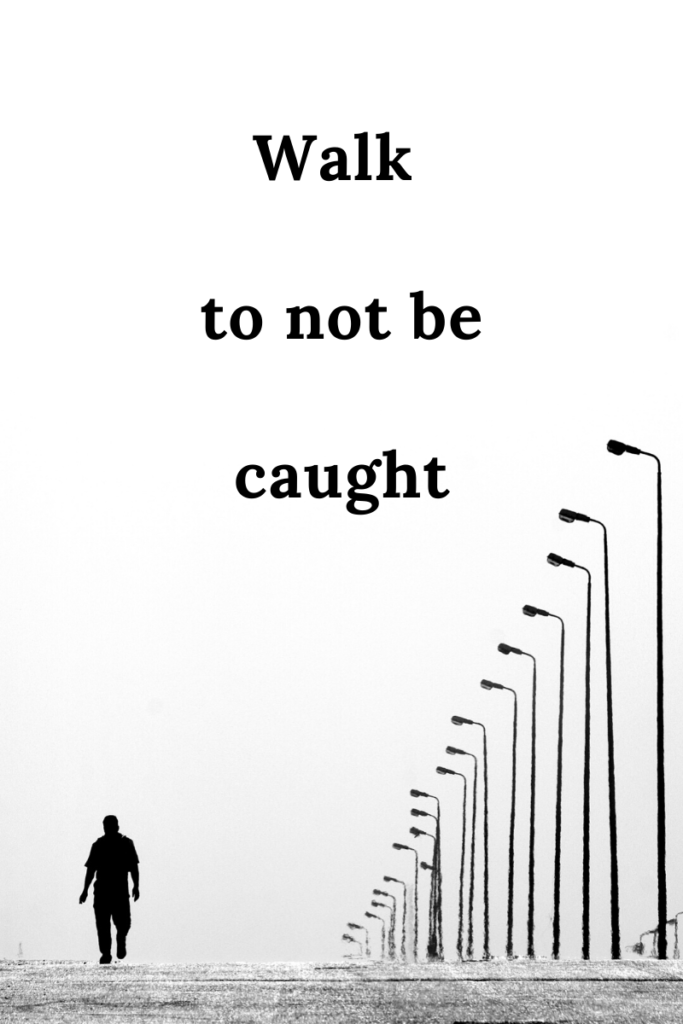 I walked away
from people who cared.
Long of leg and sure of foot
I swathed the sidewalk clear.
My spirit lived one hundred feet
in a pit that deepened.
Walled face, brick by brick
blocked another's entry.
A dark reflection, mine,
I won't look, I scare myself.
Why do I stride so fast?
To prove I exist but don't matter?

A face comes that knows me.
Quick, duck. This store will hide me.
Danger passes but I wish
that someone chased me, just once.

Pause.
No one pursued again.
A friendly voice is faster
than racing legs that want to stop.
No one called.
Walk until…