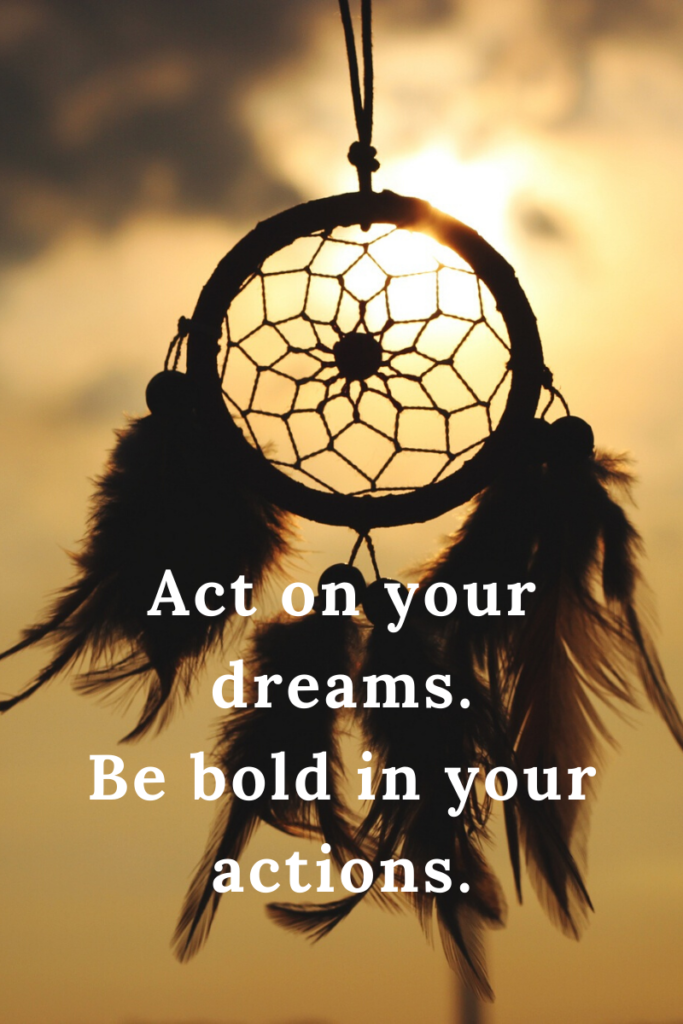 Act on your dreams.  Be bold in your actions.  Some will be suspicious but do it anyway.

Far too many times we hide who we really are and who we want to be. We have these grand thoughts of what we would like to do but we cover them up, push them deep down inside ourselves because they might go against "the norm."

We think others might ridicule or scorn us for these dreams or for the way we would like to live. And, most importantly I think, we hide what we truly believe about life, especially spirituality.

[Read more…]

about Act On Your Dreams