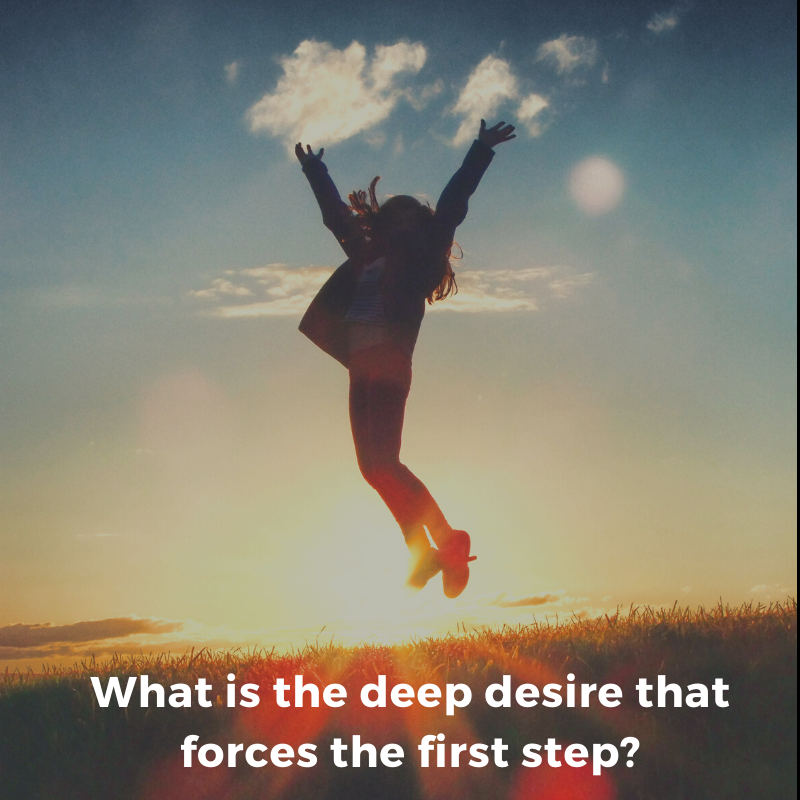 We talk of journeys, in search of discoveries. But what is the deep desire that forces the first step?
Are you on your life's journey? The one you want to be on? Be truthful. Are you living your authentic life or are you hiding it, afraid of what others might think?

Many of us want to be on the right journey, the one that leads to discoveries about ourselves, other people, and even our world. But we hold back and hope that maybe someday we'll be on that journey and then we'll know fully who we are and live the life that we want to live.

Here's what I think: be purposeful about the journey you want to be on. Decide what it is and then decide how you'll begin. Know your deep desire, though, of why you want to be on this particular journey.

Mine is one of spiritual discovery. I'm trying to understand God or the Source, or, most recently named, the Creator. But I'm fearful of what others might think because this is not how I've lived my life and maybe I will be rejected.

But my deep desire is to search for this truth and so, my first step, was to commit to writing about it and allow what I've learned to begin to infuse my life and how I treat other people; how I care about and help them.

My most recent lesson is that even when I think I've failed I will still commit to my writing, which is a dialogue with the Creator. I've committed to do this even when I think I've failed (which I seem to do a lot) and work out my "failings" through this.

When we know our why, we know our step.

What is that thing that will cause you to take your first step on the journey that you want to be on?  Don't deny that you want to be on a journey because they will prevent you from even starting. Rather, decide on the journey and what your deep desire to accomplish on this journey is, and then take that first step.